Martha Stoddard World Herald Office

OMAHA – A former Nebraska teacher turned legislative candidate – along with his opponent – opposed a campaign direct mail that attacks his teaching.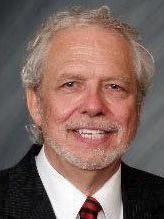 Tim Royers, who taught social studies at Millard West High School and is seeking the District 31 seat of the Legislature, said mail sent by the Nebraska Republican Party last week was "less than what I was thinking.
"It was for me a personal attack on my integrity as an educator," he said on Friday. "It was an attack on my integrity as a person, not as a candidate."
His opponent, Rich Pahls, a former Millard public school administrator, said he "unequivocally denounces" the mail and called for an end to the attacks on Royers' educational career. He said he had nothing to do with the mail and only saw it on Thursday.
"While Tim Royers and I disagree on the issues, any attack discrediting his service to (the) Millard public schools is distasteful and false," Pahls said. "I have never run a negative campaign and I will not participate in any negative campaign this time around."
Catholic Bishops Oppose Casino Gambling, Support Payday Interest Limits
The problem is one side of the mail that says, "Tim Royers has a habit of teaching students to hate their country," followed by a partial quote from a 2018 essay Royers wrote.
In the essay "Teaching American Exceptionalism For What It Is," Royers argues that public school curricula should move away from the traditional view of American exceptionalism, but not reject it entirely. This traditional view says that the United States is particularly virtuous among the nations. Royers said there has been both good and bad in American history and both need to be taught.